I'm updating this post just because the lady who was the reason I wrote this in haste back in April 2013, recently won the Miss Supranational 2013 title in Minsk, Belarus on Friday, 6th of September.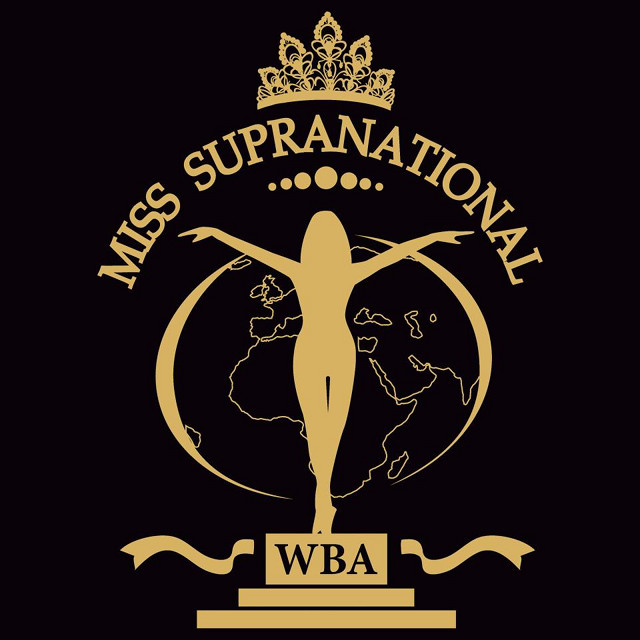 I check my post stats every now and then to see which countries I'm reaching, and to my surprise, the Philippines is third in my most number of audience over the weekend (elbowing Russia), and my Miss Supranational Philippines post is at the top of the most visited! Awesome!
My beauty-pageant-obsessed friend based in Florida (not unusual for Filipino gay men) has been posting messages about this, which I couldn't reply to immediately as I was heavily sedated in hospital while two of my wisdom teeth were being pulled out. I couldn't concentrate on beauty whilst groggy from general anesthesia.
source: adventuresofabeautyqueen.com




The winners of Binibing Pilipinas or Miss Philipppines 2013 beauty pageant crowned in April. There's a representative for Miss Universe, Miss World, and yes, that title which got me talking, I mean writing, about the pageant.
I'm originally from the Philippines, and growing up there meant soaking ourselves up in the country's national obsession: beauty contests. We have all titles covered from the small barrio fiesta mini pageants to the biggest and grandest Miss Universe, Miss World, Miss International, Miss Earth, Miss Global, Miss Globe International, Miss Galaxy International, and everything else describing the entire expanse of the

universe

and beyond.
It is an exhaustive list, and if my gay friend were a woman, we would have competed together and against each other and he wouldn't let me have the crown. Ever. And he did comment after reading this back in April that he would steal my evening dress and swimsuit so I have nothing to wear for the event. What a 'B'! But you know, you'll do anything when you want something.
I will not discuss the cultural nuances as I don't have the time to research and edit. I was a wannabe investigative journalist so I still think like a wannabe investigative journalist. I have to get my facts, figures, and interviews straight.
I write this to express my fondness for this Philippine obsession which has not really left me even though I left the country. The other reaso

n was

to single out a new title which found me

in stitches.
At a

round eight

years ol

d

, my idea of girl power was not Margaret Thatcher.
source: feministing.com
Former UK Prime Minister Margaret Thatcher.
Former Philippine President Corazon Aquino
L

y

nda Carter was of course Miss World USA 1972. It was more than just becoming a beauty queen (though I've tried it and it wasn't a walk in the park). It was being Wonder Woman. But it was non

etheless just the same.
Lynda Carter shaped my view on how a beautiful woman should look (aside from Jaclyn Smith

--I'm obviously a fan of brunettes). U

p to these days, she's still my gauge, and I still go for the big hair when I go for big events (big deserves big). And If I had her upper torso, my mammaries would also be

on display even in winter. But they're not, so roll necks are the way to go.
borrowed from my beauty pageant obsessed friend's FB post :)
L: Mutya Datul, Miss Supranational Philippines 2013; R: Ariella Arida, Miss Universe Philippines 2013
Well done to the above ladies and the other candidates

!

From my experience, joining one was so nerve-wracking it was like being disemboweled while wearing a skimpy bikini. So, kudos to them

.
To the left is the title that caught my attention: Miss Supranational. I checked and this is not new this year (established in 2009). But because beauty contests are quite unheard of in the UK, I haven't

been in the loop.
photo credit: thesun.co.uk
Danielle Lloyd O'Hara, Miss Great Britain 2006
Ms Lloyd O'Hara is the only beauty queen I've heard of in the UK, and the only reason she landed the Daily Mail headlines a few months back was because of her breast implan

t scare when she had them removed because of a possible leak, then had them back on again. And well, occasionally getting battered in clubs.
photo credit: backround-pictures.feedio.net
Ms Lloyd when she's 'fully' clothed. It wasn't easy to find public images of herself where she's not in a bikini (and I'm not talking about while in a pageant) or sexy lingerie. The above photo is her most demure and classy.
Going back to Supranational, I am rather amused by

the title

. While Miss Mutya Johanna Datul is certainly a world-class beauty, her title is quite comic. My friend agrees with me when I said that Supranational sounds like a merger between a supernatural supermarket

and

National Bookstore, with branches all over the world

. S

o instead of multinational, it is supranat

ional.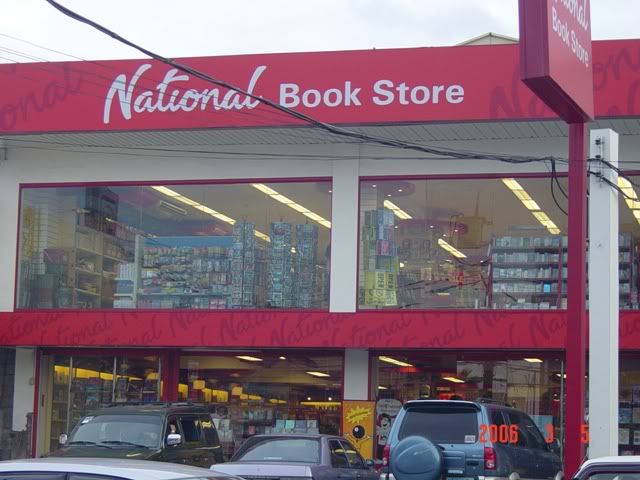 Every Filipino's book store. I miss it actually. Possibly the equivalent of WH Smith here.

No,

even better.
Conversations can go like this: "Hi, my name's Girlaloo. I work for a supranational company." Or parents will start advising their girls and boys to look for jobs in

supranational companies.
While we are aiming for superlatives, what could be the futu

re titles? Miss Macrocosm Philippines? Miss Plenum Philippines? Or maybe something named after an asterism? Miss Big Dipper perhaps?
Just to be clear, I'm not making fun of Miss Datul or the pageant. I'm just trying to make sense out of the unflatter

ing title.
One thing's cemented: global beauty competitions are not faltering. Not with new name-brands sprouting (yes, pageants are brands), even if they

look

ridiculo

us on the sash.
My friend, and the entire gay population in the Philippines then have other competitions to look forward to other than Miss Universe and Miss World (which by the way, my Florida friend is currently FB-casting blow-by-blow as it transpires in Indonesia). And with Miss Datul winning the Supranational crown, the category will remain.
My friend will definitely fill me in (because international beauty pageants don't make the headlines here--not even on Daily Mail or The Sun), and the long tradition of beauty contest ob

se
ssion
lives on
.
That, and our

quest

for world peace.
photo credit: normannorman.com
Congratulations to Mutya Johanna Datul, Miss Supranational 2013!
Here's my challenge to you:

tell me

if you know of funny beauty pageant titles. The comment box is all yours. Thank you!